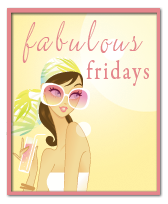 You know what day it is right?! FABULOUS FRIDAY, of course! Go check out
well that's just fabulous
to see more.
And on to my fabulous summer drinks.
Particularly of the mango variety....although actually I'd go for strawberry, watermelon,
raspberry
.... etc, etc, etc! So refreshing!
*********************************
Next up, for a nonalcoholic drink choice I love
White Chocolate Chillers
from
Tastefully Simple.
I ordered them from a party but I do believe you can order them right from that website, too. They are refreshing and
veryyy
tasty.
Mmmm
. So nice on a warm summer day. I want one now!
And since that put me in the mood for a margarita, I'm off to get some Mexican food for dinner!
Bye!