It's that time again.... FABULOUS FRIDAY!!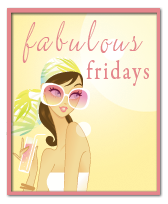 Here are some
faaabulous
tv
shows I am looking forward to:
CAKE BOSS
This show is my guilty pleasure. I know it is kind of geared towards guys, but I love it anyway. I mean,
c'mon
, getting to look at Adrian
Grenier
all the time. YUM! Love him!